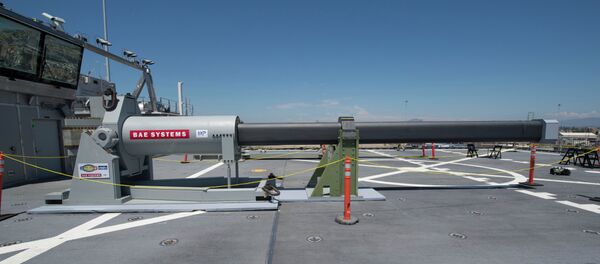 BAKU (Sputnik) — Jamalov stressed, however, that the production of intercontinental ballistic missile remains a priority for the country. Currently Azerbaijan is holding talks on the issue with several major world military companies
"The talks on EMP weapons production have started.  We are planning to launch the production in the coming years. This weapon will be able to destroy radioelectronics of the enemy within a radius of two kilometers [1.2 miles]," Jamalov said, as quoted by APA agency.
Azerbaijan is selling arms to South Korea, the United States and some African countries. According to the minister, some 1,160 types of products for military purposes are being produced at the Azerbaijani factories as for now.