The provision that loosens constraints on Congress' ability to arm groups in the region was discreetly entered into the massive, 3,000 page NDAA, according to an anonymous Capitol Hill staffer speaking with Alternet. Specifically, the statute requires that transfers of man-portable air defense systems (MANPADS) to Syria gain approval from Congressional committees. Rep. Ted Yoho (R-Fla.) took credit for the addition of the statute in a December 2 announcement. 
The Federation of American Scientists points out that MANPADS are popular among terrorists because they are cheap, deadly, concealable and portable.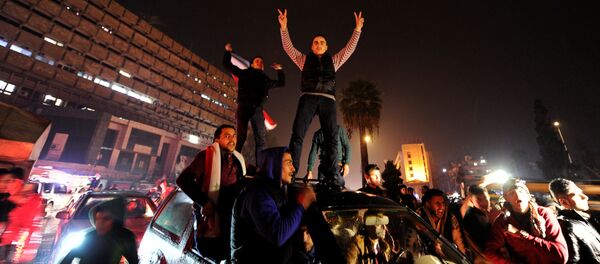 16 December 2016, 19:02 GMT
President-elect Donald Trump tells the Wall Street Journal that he has "an opposite view" than many others regarding Syria. Specifically, the US should focus on eliminating the threat posed by Daesh, Trump said of his foreign policy stance, instead of attempting to overthrow Syrian President Bashar al-Assad. It will arrive as no surprise if Trump reverses the Obama administration's practice of arming Syrian rebels. "We're backing the rebels against Syria, and we have no idea who these people are."