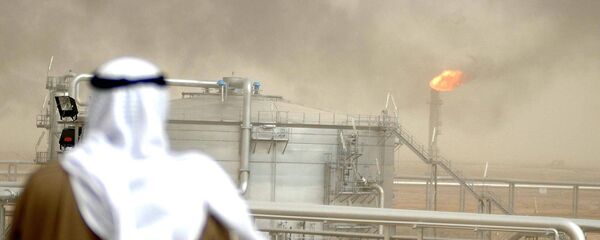 17 December 2016, 00:12 GMT
WASHINGTON (Sputnik) — US defense contractor General Dynamics was awarded an $82.4 million contract to convert the US Army's M1A2 Abrams main battle tank to the M1A2S Saudi configuration, the Department of Defense in a press release.
"General Dynamics Land Systems, Sterling Heights, Michigan, was awarded an $82,431,000 firm-fixed-price contract for conversion of M1A2 tanks to the M1A2S configuration," the release stated on Friday.
The M1A2S Saudi tank upgrades include weapon sights based on Forward Looking Infrared Radar, or FLIR, technology that allows battlefield surveillance and target acquisition.
FLIR allows tank gunners and field commanders to see, identify and target enemy targets 24 hours a day regardless of obscurants such as smoke, fog and dust.
Work is estimated to be completed by March 29, 2019.