In an interview with Sputnik Germany, Ruslan SALIS Deputy Managing Director Eldar Ilyasov denied media reports about the closure of the company. He also said that the decision to extend the contract on cargo transport services — that expires by the end of 2016, will be made in the near future.
"It is standard procedure; the contract is extended every two years. A tender was announced for the extension of the contract, starting from 1 January 2017. Ruslan SALIS is taking part in this tender, we have submitted all necessary documents and are now waiting for the decision. Usually, the contract is signed between December 20 and 23. Most likely, it will happen next week: they will announce the winner of the tender that will then be invited to sign the contract," Ilyasov told Sputnik.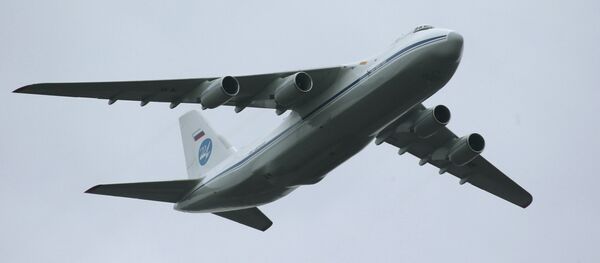 Whether the conflict within the company will somehow affect its relations with the customers, so far remains unclear. However, Ilyasov is confident that Ruslan SALIS will continue its work in a previous manner.
"Ruslan SALIS remains a German-based company, so I don't see any problems here," the company's head said.
Bundeswehr confirmed to Sputnik that that cooperation with Ruslan SALIS was very successful in the past, and that the German side hopes for the transportation services to be continued under the new circumstances.
A source in the Bundestag told Sputnik that the country is likely to sign two separate agreements with Russia and Ukraine, saying that there are so far no alternatives to this decision.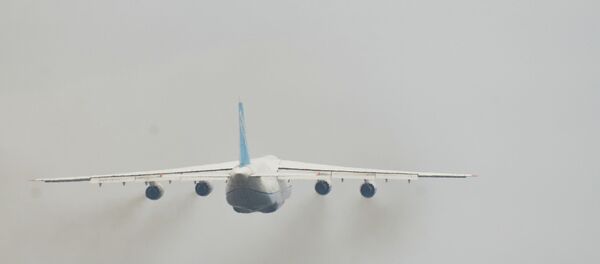 7 September 2016, 12:19 GMT
Following Crimea's reunification with Russia in March 2014, "all practical civilian and military cooperation between NATO and Russia" should be suspended, NATO countries said. However, cooperation with Russian commercial air services
remained one of the spheres unaffected
by this move, which was explained by technical "advantages offered by the An-124 in comparison with other large cargo aircraft."
The joint Russian-Ukrainian company Ruslan SALIS GmbH has been providing cargo transport services for NATO countries, including Belgium, the UK, Germany, Finland and others. The joint venture was established in Leipzig in 2004 by Volga-Dnepr Group of Russia and Ukraine's Antonov State Company.
Never miss a story again — sign up to our Telegram channel and we'll keep you up to speed!