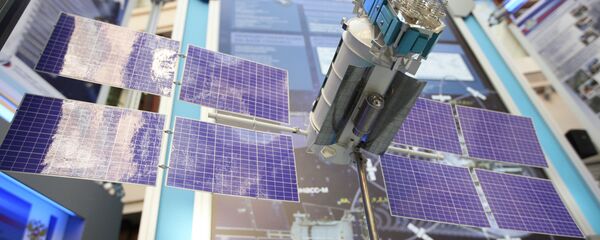 23 November 2016, 15:14 GMT
MOSCOW (Sputnik) — Russia and China have achieved a significant progress in the synchronization of GLONASS and BeiDou navigation systems, Roscosmos head Igor Komarov said Monday.
"We have achieved a considerable progress in the field of cooperation… on the harmonization and synchronization of GLONASS and BeiDou systems. All contracts have been signed, and the work is proceeding. There are prospects, there is great interest on the part of the partners in different fields: the engines, the joint development of launch vehicles, manned space programs, conducting of experiments at the low-Earth orbit," Komarov told Kommersant newspaper in an interview.
In May 2015, China and Russia signed the BeiDou-Glonass system compatibility and interoperability cooperation agreement, marking a new stage of navigation cooperation between the two countries.
The GLONASS project, which was launched in 1993, is operated by the Russian Aerospace Forces and consists of 27 satellites, 24 of which are operational. The system allows real-time positioning and speed data for surface, sea and airborne objects around the world.
BeiDou currently provides navigation services within China and the neighboring regions. After completion, the project would become an equivalent of GPS, Glonass and Europe's Galileo.