MOSCOW (Sputnik) — An Arab coalition fighting in Yemen said earlier in the day that it would stop using UK-manufactured cluster munitions and noted that the previous use of cluster bombs had been limited and justified by the need to defend Saudi civilians.
"The irresponsible and unlawful flow of arms to parties to the Yemen conflict has fuelled civilian suffering. All states must impose a comprehensive embargo on arms transfers that could be used by any of the warring parties," Amnesty International's Head of Arms Control and Human Rights James Lynch was quoted as saying in the statement.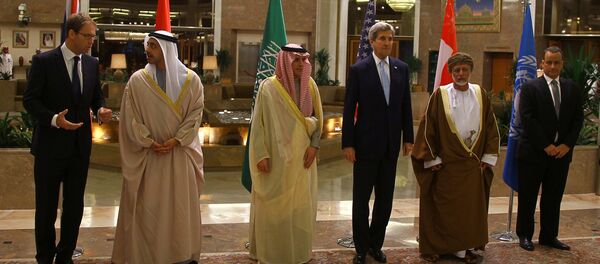 19 December 2016, 17:05 GMT
He added that the situation with the cluster bombs use required "an independent international investigation" to examine human rights violations in Yemen.
Yemen has been engulfed in a military conflict between the government headed by Abd Rabbuh Mansur Hadi and Shiite Houthi rebels, who have been supported by army units loyal to former Yemeni President Ali Abdullah Saleh.
Since March 2015, a Saudi-led coalition including Arab countries has been carrying out airstrikes against Houthi positions at the request of Hadi. The UN Office of Coordination of Humanitarian Affairs said Saudi Arabian attacks on civilian areas had broken international law, but Riyadh denied the claims.