Lugansk militia reports that Kiev-backed forces are carrying out their attacks using emplaced artillery, RPGs, mortars and small arms. They add that militia positions have been fired on in seven different positions in a 24 hour period.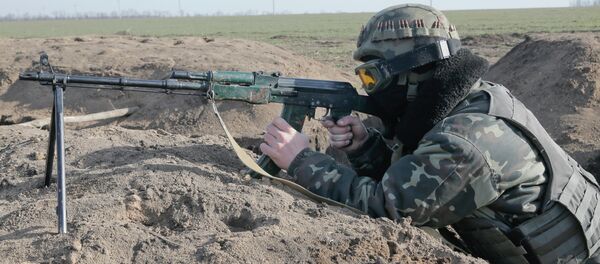 12 December 2016, 13:59 GMT
"As of 11:00 am [9 am GMT] the situation remains tense. In the direction of Debaltsevo, the enemy has not stopped its attempts to advance," the militia report said.
Earlier, Lugansk militia reported repulsing an attempt by the Ukrainian army to break through in the area around the village of Kalinovka. Ukrainian forces were reported to have lost ten killed and twenty wounded, with two militiamen injured and two reported missing.
In April 2014, Kiev launched a military operation against the self-proclaimed Lugansk and Donetsk People's Republics in eastern Ukraine's Donbass region. The republics proclaimed independence following a coup in Kiev in February 2014. According to the United Nations, the civil war has claimed the lives of over ten thousand people, including several thousand civilians. Millions more have been internally displaced, or forced to flee abroad.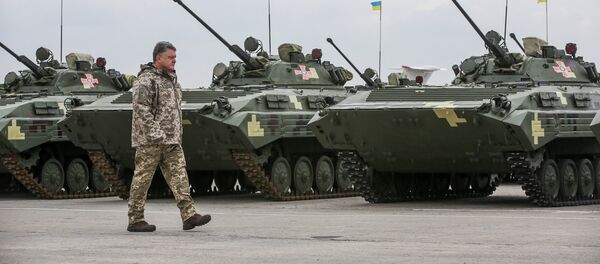 30 November 2016, 22:12 GMT
In February 2015, Kiev forces and the militia agreed to a ceasefire brokered by the leaders of Ukraine, Russia, France and Germany in the Belarusian capital of Minsk. The 13-point deal stipulates the withdrawal of heavy weapons from the line of contact, prisoner exchange and constitutional reforms in Ukraine which would grant special status to the DPR and LPR. The ceasefire has generally held since early 2015, although Kiev forces, including nationalist formations part of the National Guard and foreign mercenaries, have been repeatedly accused of breaching it. Kiev has also refused to make the necessary constitutional changes.