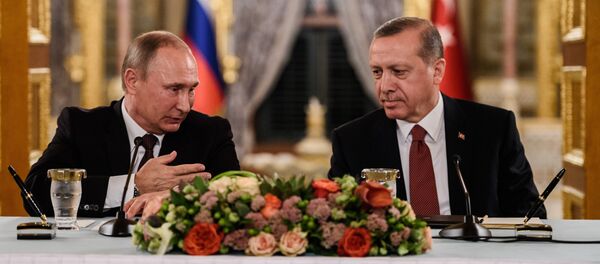 20 December 2016, 17:32 GMT
Dr Elham Badar, a prominent journalist in Qatar and board member of the Qatari government state news outlet, tweeted in Arabic dozens of times as the news of the terrorist attack in Ankara broke.
Included in her rant are tweets claiming that "Russia deserves the worst," over alleged actions in Syria. Badar, with some 140,000 followers, also tweeted sympathy for the terrorist assassin, saying that the killing was a "human response to Russian barbarism in Syria."
"This scene will be repeated with the killing of ambassadors to other countries sympathetic with Russian criminality in Aleppo," Badar said in another, borderline threatening, tweet.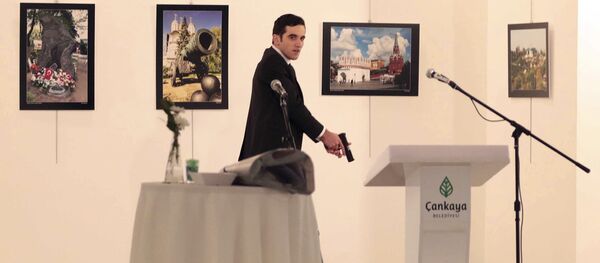 20 December 2016, 14:43 GMT
During the shooting the killer, Mevlut Altintas, a 22-year-old member of the Ankara riot police, shouted "Allahu Akbar," and pledged retaliation over the Syrian conflict.
"Don't forget Syria! Don't forget Aleppo!…Until our towns are safe, you won't enjoy security either. Everyone who is involved in this will pay a price. Only death can take me from here," Altintas shouted.
The assassination has been widely labeled as an attempt to derail Russian-Turkish cooperation in the fight against terrorism. A diplomatic discussion between foreign ministers of Russia, Turkey and Iran is going on as planned on Tuesday.
Karlov's killing has been condemned by world leaders, including the White House and Syrian and Turkish leaders.