Japan's Ministry of Foreign Affairs previously called North Korean abductions of Japanese citizens "the most important issue" for Prime Minister Shinzo Abe's administration, more significant than North Korea's continued testing of nuclear and ballistic missile sets. Japan's discussions with officials from the International Department of the Workers' Party of Korea (WPK) could target an accord on the abduction issue, a source told Japan Times.
In the 1970s and 1980s, between 20 and 100 Japanese citizens were kidnapped by North Korean spies under the direction of then-dictator Kim Il-sung. The abduction policy is thought to have originated in the 1940s when Pyongyang operatives began capturing and detaining South Korean fisherman to extract intelligence.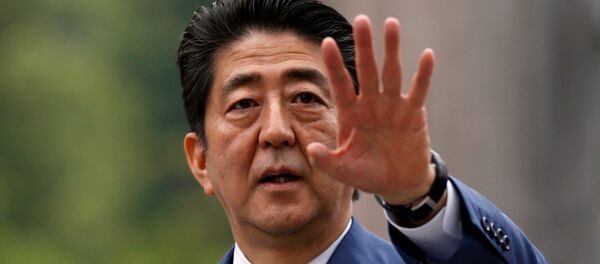 11 September 2016, 08:21 GMT
The back-channel communications might be the best chance to revive productive ties, as Tokyo and Pyongyang have severed diplomatic ties outright, Japan Times notes.
The meetings took place from September through November, including at least one event in northeastern China. A top WPK operative met with a senior Japanese Foreign Ministry official in October, the source added, as part of a "higher level" meeting.
In 2014, the two Asia-Pacific nations claimed to reach a settlement on unresolved abduction issues, but the results of a North Korean investigation of the problem never materialized.