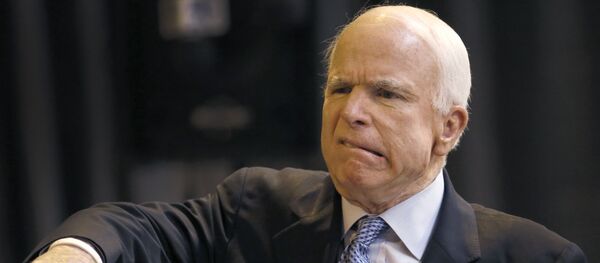 19 December 2016, 23:30 GMT
WASHINGTON (Sputnik) – McCain said in the latest edition of his annual "America's Most Wasted" report that funds have been spent on combat ships that weren't proven combat capable.
"The LCS program unit cost has more than doubled to $478 million," the report states.
McCain's report also highlighted the $6.9 billion cost of outfitting the US Navy's littoral-combat fleet to carry out three missions – mine countermeasures, surface warfare and anti-submarine warfare.
"However, the Navy failed to meet to its own commitment to deploy LCS seaframes with these mission packages in part because Navy leaders prioritized deploying a ship with no capability over completing necessary mission package testing," the Republican senator said.
Since 2013, five of the eight ships delivered to the Navy have had significant engineering problems that required lengthy repairs in port.