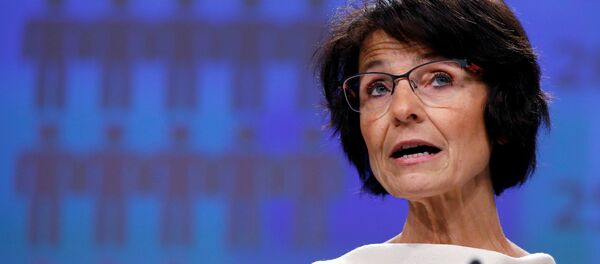 14 December 2016, 13:58 GMT
Under current EU rules, the country where a person works and pays taxes is responsible for paying the family benefits of an EU migrant, no matter where in the EU their children live.
It's part of the fundamental EU principle of freedom of movement.
In Germany, this child benefit system has come under fresh scrutiny after comments from Sigmar Gabriel, Germany's Economy Minister and Chancellor Angela Merkel's deputy.
He's calling for an overhaul of the welfare arrangement so that children of EU migrants who reside abroad should only be paid an allowance "at the level of the home country" in which they're actually living in.
This is seen as a controversial suggestion by many EU officials, who argue that allowing countries to stop paying child benefit to parents whose children live in another EU country, would conflict with the law on free movement of workers.
Indeed, just recently, earlier in December 2016, the European Commission insisted the EU will keep the rules as they are, arguing that changing the system would be a "major bureaucratic exercise."
However, Mr. Gabriel is adamant that many in Germany believe that changes need to be made and that German officials have been investigating how to go about this for some time.
The deputy chancellor highlighted the scandal of what he called streets in towns and cities being turned into "scrap real estate," due to becoming ghettoized by migrants who do not integrate into the rest of German society. There are allegations by some, including Gabriel, that a minority of such migrants are drawn to Germany, in part, to receive lucrative child benefits.
Currently, EU migrants receive US$200 per month per child for their first two children, with the payments being staggered for any further children. The remittance continues until each child turns 18, or, if they become students or take up vocational training, the payments continue until the child turns 25.
According to figures in November 2016, Germany was making monthly child benefit payments to 188,000 EU migrant worker children who were living abroad. The majority of these payouts went to Romania, Poland, Croatia and the Czech Republic.
Mr. Gabriel said he is waiting for Finance Minister Wolfgang Schauble to submit a proposal on the reduction for child allowances.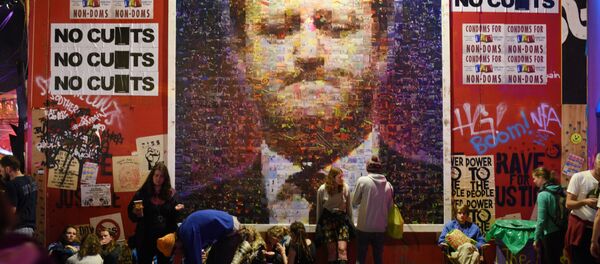 1 February 2016, 21:07 GMT
However, considering the EU Commission's staunch defense of existing EU legislation covering this issue, it's unclear how Germany could make the changes Mr. Gabriel is proposing work within the European legal framework.
If Germany pushes for this amendment, it will be seen as a significant disavowal of official EU policy. And if even Germany — one of the bloc's most robust supporters — won't back the policy, who will?
Austria and the Netherlands, as well as some candidates for the upcoming French presidential election, have also indicated that they plan to index child benefit payments to the cost of living where the children live.