The radical technology recently stirred up controversy after a paper published by a team of researchers from NASA's Eagleworks Laboratories in the peer-reviewed Journal of Propulsion and Power appeared to show they'd successfully built the technology. It was said the engine could get humans to Mars in just 70 days.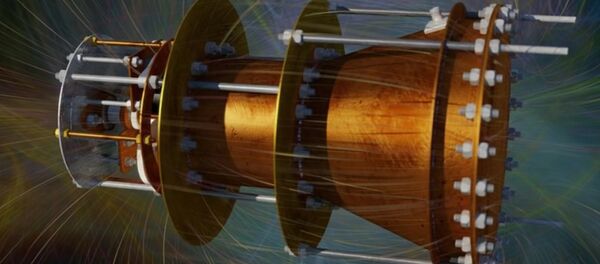 6 September 2016, 20:56 GMT
The "reactionless" Electromagnetic Drive, or EmDrive for short, is an engine propelled solely by electromagnetic radiation. This "impossible" engine appears to violate one of the fundamental laws of physics. With no fuel to eject, this tech contradicts Newton's third law of motion, that for every action there is an equal and opposite reaction.
But now, scientists from Chinese Aerospace Science and Technology Corporation (CASC) claim NASA's results "re-confirm" what they'd already achieved.
At a press conference in Beijing the researchers confirmed the government has been funding research into the technology since 2010, and claimed they've developed a device that's already being tested in low-Earth orbit aboard Tiangong-2, IBTimes UK reports. They also said they planned to implement this engine in satellites "as quickly as possible."
The EmDrive, first proposed by British engineer Roger Shawyer, allegedly uses only electricity to generate movement simply by bouncing microwaves around a cone-shaped copper chamber and creating radiation pressure. No propellant goes in, no exhaust comes out. Even though the idea garnered headlines in the science press globally and even hit the the cover of New Scientist magazine, most scientists were, and still are, extremely skeptical.