"You want to surrender so that you're raped and killed by the infidels? You want to kill them, no? We're a glorious religion, not a religion of humiliation, isn't that so darling?" Nimr urged.
Al-Nusra, recently rebranded as Jabhat Fatah al-Sham, constituted part of the rebel opposition that fell to the Syrian government in the liberation of Aleppo. While it is not known where the video was filmed, a reference to green busses points to Aleppo, where the infamous vehicles have shuttled civilians and rebels to the Idlib province.
The children, Fatimah and Islam, look terrified. The heart-wrenching video shows a macabre and sinister side of the rebel forces. Mainstream media outlets have covered the rebels in an ambiguous way, to the point of being "completely decontextualized" from the real picture of Syrian rebel groups, according to a US journalist who spoke with Sputnik Radio program By Any Means Necessary upon returning from the war-torn country.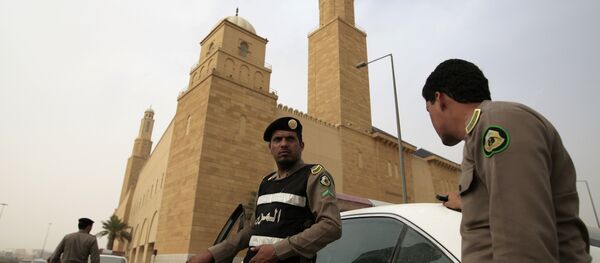 26 October 2015, 16:23 GMT
Last week, an eight-year-old child entered a police station in al-Midan, Damascus, claiming that she was lost, before terrorists set off explosives attached to the child's body using a remote-controlled device. The only death resulting from the detonation was the girl. Many consider one of the children in the video to be the girl who died in this tragedy.