MOSCOW (Sputnik) — Just 23 percent of respondents stated they would be "excited" for former secretary to run for presidency again, while 62 percent said they would prefer she did not, the survey conducted by USA Today and Suffolk University found on Wednesday.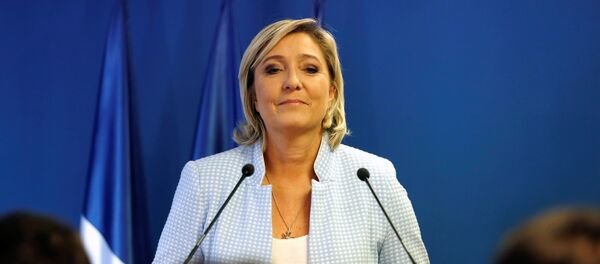 22 December 2016, 08:01 GMT
According to the survey, 44 percent of respondents would prefer Sen. Bernie Sanders of Vermont and 43 percent would be "excited" to see US Vice President Joe Biden, despite the fact that he will be 78 years old next year, as a candidate for the post.
Overwhelmingly, respondents would prefer "someone entirely new," with 66 percent of Democrats and independents choosing the option when it was included on a list of possible contenders.
The survey was conducted from 14 to 18 December among 626 registered voters, who identified themselves as Democrats or independents. The poll has a margin of error of plus or minus 3.9 points.
On November 8, Donald Trump won the presidential election by 306 projected electoral votes against Clinton's 232, but ceded the popular vote to her by 2.1 percent. The inauguration of the US president-elect will take place on January 20.