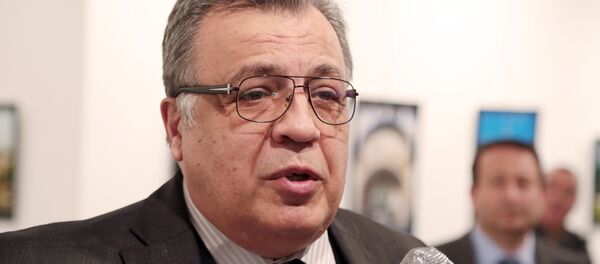 21 December 2016, 23:15 GMT
TEL AVIV (Sputnik) – On Monday, Karlov
was killed
by Turkish off-duty police officer Mevlut Mert Altintas at an art gallery exhibition opening in Ankara. Three more people were also injured in the attack. The Russian Foreign Ministry said it considered the attack a terrorist act.
"I look forward with great pleasure in entering both into official and personal relations with you and avail myself of this opportunity to assure you of my sincere desire to maintain and strengthen the excellent relations which so happily exists between the two countries we serve," Karlov said in his letter, as quoted by the newspaper on Wednesday.
A farewell ceremony for the Russian ambassador is expected to take place on Thursday in the Russian capital. Russian President Vladimir Putin is expected to attend.