DUBAI (Sputnik) – According to the Thursday release, such comments are "extremist and unacceptable" and the Moroccan general prosecutor's office will be conducting an investigation to find those behind the social media posts and to take legal measures against them.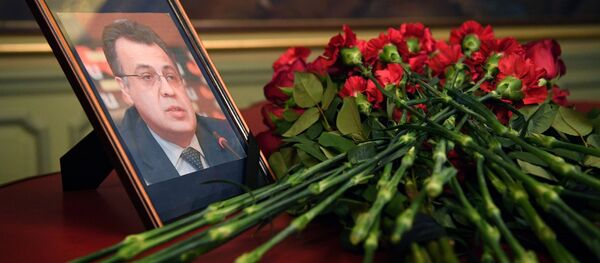 22 December 2016, 19:57 GMT
Andrey Karlov was shot at an art gallery exhibition opening by Turkish off-duty police officer Mevlut Mert Altintas on Monday. Three more people were also injured in the shooting. The Russian Foreign Ministry said it considered the attack a terrorist act.
On Thursday, Turkish media reported that investigators had found links between Mevlut Mert Altintas and police officers discharged from service on suspicion of involvement in the failed coup.
On July 15, a military coup attempt took place in Turkey. It was suppressed the following day. Over 240 people were killed during the coup attempt and an estimated 2,000 were wounded. Ankara has accused dissident Muslim cleric Fethullah Gulen, who has lived in the US state of Pennsylvania since 1999, and his followers of playing a key role in the coup.