Anyone entering the US from another country will face questioning about their Twitter and Facebook updates, in the hope that it will help to spot and curb security-related threats.
Under the Visa Waiver Program (VWP) the US ask foreign travelers to provide their social media information. The VWP is for citizens of nearly 38 countries that do not require a visa for tourism, business or while in transit for up to 90 days when entering the US. However, they do need an Electronic System for Travel Authorization (ESTA) as a valid travel document, during which time their social media information will also be requested.
Now that the US even asks for social media accounts when travelling on a visa-waiver, I have even less interest in going there ever again.

— Kai Koenig (@agentK) December 23, 2016
​​However the proposal made by US Customs and Border Protection (CBP) in June had faced months of criticism from many tech giants and privacy campaigners, who believe this to be an invasion of people's lives and privacy. Nonetheless, it was recently given the go-ahead by the Department of Homeland Security.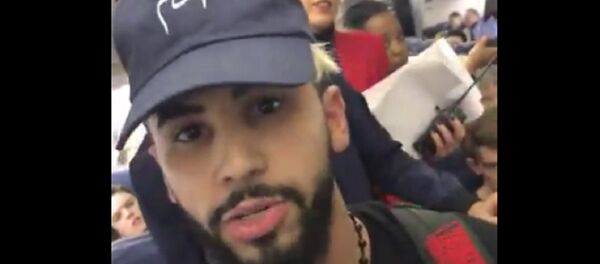 21 December 2016, 20:06 GMT
Authorities however, say privacy advocates need not be worried as CBP officers will only be able to see what's publicly available on the accounts submitted.
The ESTA from will now come with an optional request to enter information associated with online presence, which will include Facebook, Google+ and LinkedIN.
It is expected however, that although the information at present is optional, this will not be the case in the future as border norms become much stricter.
​According to US government officials these social media evaluations will mostly detect safety and security threats and the data cannot be used to ban an applicant's travel based on his or her political views, race, ethnicity, religion or sexual orientation as per the law.