MOSCOW (Sputnik) — On December 9, the World Anti-Doping Agency (WADA) independent commission headed by Richard McLaren issued the second part of the report on alleged Russian doping abuse, revealing manipulations by athletes in 30 sporting disciplines.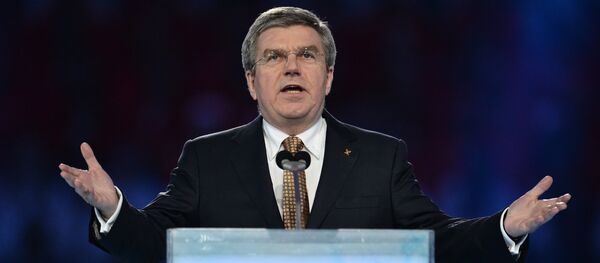 23 December 2016, 10:30 GMT
"As for WADA, I do not feel entitled to give any assessment to the activities of WADA, it is up to the International Olympic Committee to do that, but, as I have said already, the activities of any anti-doping agency, including WADA, should definitely be transparent, understandable, open to checks," Putin said at an annual press conference.
WADA Informant Rodchenkov Made Doping Use Personal Business
Former director of Moscow Anti-Doping Center and World Anti-Doping Agency (WADA) informant Grigory Rodchenkov made doping use his private business strategy, Russian President Vladimir Putin added.
Earlier in the day, an investigator at the Moscow City Court accused Rodchenkov, who fled to the United States, of handing off doping to Russian athletes under the guise of vitamins.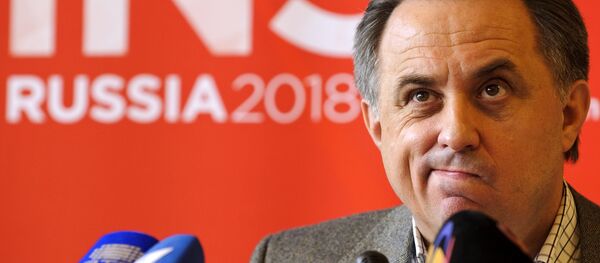 23 December 2016, 09:19 GMT
"He used to work in Canada and travel to Russia and when he was given a top job [as Anti-Doping Center director] he started dragging all sort of filth into the country," Putin told reporters, adding he doubted this went unnoticed by US and Canadian border control services.
"So he was smuggling this filth [drugs] in here and made it his private business by forcing people [athletes] to use them. For those who declined, swimmers for example, he devised some sort of sanctions," Putin went on.
"When he was caught they couldn't jail him so he ran away and started defending his place in the sun by giving out whatever information he had in exchange for good living conditions," the president said. "They will for a while and then leave him fend for himself as any other miscreant. No one needs such people. Why did not he choose to be active here? This makes me think someone was pulling his strings from abroad as they waited for an opportunity and then made this leak."
Rodchenkov claims that at least 15 Russian athletes who won medals at the 2014 Sochi Olympics were part of the so-called state-run "doping program." This revelation prompted an inquiry by the WADA which recommended the International Olympic Committee to suspend all Russian athletes from the 2016 Summer Olympics.
It Is Necessary to Clean Sports, Culture of All Politics
"Of course, there is a certain political component in all of these cases. It is necessary to clean the sports as well as culture from any politics, because sport and culture are something that should be uniting people, and not dividing them," Putin said during the annual press conference.
Never miss a story again — sign up to our Telegram channel and we'll keep you up to speed!