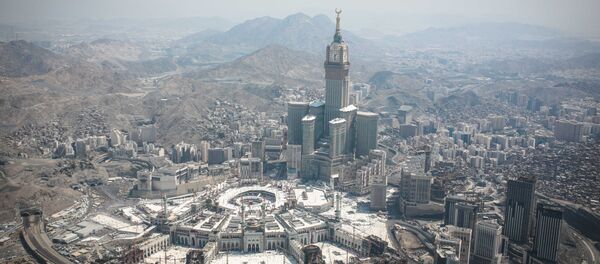 18 September 2016, 10:54 GMT
BELGRADE (Sputnik) — The Wahhabi movement has spread all across Bosnia and Herzegovina (BiH) in past 20 years, and currently there are several thousand of its supporters in the country, Interior Minister of Republica Srpska, the BiH autonomous Serb region, Dragan Lukac said on Friday.
The minister had an interview with the N1 television channel to discuss security situation in the wake of attacks in Berlin and Ankara. According to him, the analysis of the situation shows an increase in the number of terrorists.
"In BiH, there are several thousand of supporters of the Wahhabi and Salafi movements that were the source of the terrorist attacks in BiH and Europe. This, however, does not mean that all who practice Wahhabism are terrorists," Lukac said.
He said that in the wake of conflict in Syria and emergence of Daesh, which is outlawed in many countries including Russia, up to 350 people left BiH to join terrorists in the Middle East.
The minister added that some 50 BiH nationals have been killed in the conflict zones, and some 50, who returned home, are currently under investigation over terrorism links.