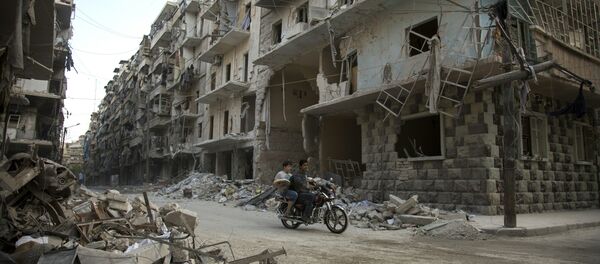 23 November 2016, 12:35 GMT
MOSCOW (Sputnik) — In summer, the foundation sent 120 tonnes of humanitarian aid to various Syrian provinces.
"By the decision of Akhmad Kadyrov Foundation's president, my dear mother Aymani Kadyrova, another convoy with a lot of foods was sent to Syria. The convoy is carrying 80 tonnes of butter, flour, sugar, rice and other goods," Kadyrov said on his Instagram.
Syria has been in a state of civil war since 2011, with government forces fighting Syrian opposition groups striving to overthrow the president. Damascus is also fighting numerous extremist and terrorist groups such as the Jabhat Fatah al Sham, previously known as the Nusra Front, and the Islamic State, both outlawed in Russia. According to the United Nations, at least 300,000 Syrians have died since the beginning of the conflict.