BERLIN (Sputnik) — The Russian Defense Ministry Tu-154 plane with 92 people on board crashed in the Black Sea en route to Syria shortly after refueling at an airport in the resort city of Adler. Most of the passengers were members of the Alexandrov Ensemble, who were traveling from Moscow to Hmeymim airbase in Syria to take part in New Year celebrations.
"After the crash of the Russian aircraft in the Black Sea, Chancellor Angela Merkel expressed condolences to Russian President Vladimir Putin. Her thoughts are with the families of the victims," Ulrike Demmer, the deputy government spokeswoman, said.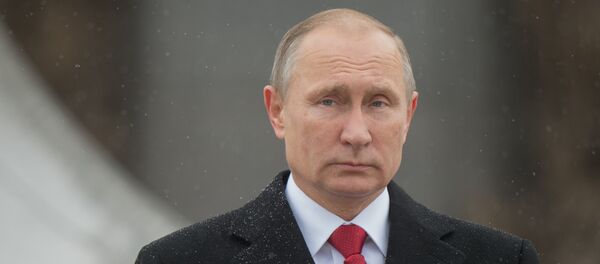 25 December 2016, 11:44 GMT
The German foreign minister extended condolences as well, saying he hoped that some survivors could be found.
"News about the crash of the Russian military aircraft over the Black Sea with the great military ensemble on board filled me with deepest sadness. I hope that some survivors could be still found and rescued," Steinmeier's statement issued reads.