Leading soloist of Russia's Alexandrov Ensemble, Vadim Ananiev, should have been on board the doomed plane if he had not stayed home to help his wife with their newly born child.
"I feel as if I were hit on my head. I'll probably realize all of it later. It's a shock I did not believe it, and still don't believe. I think this is nonsense… They say I was born under a lucky star… Well maybe, I don't know," Ananiev told RT.
Ananiev also added that he would have probably gone to Syria along with other artists, if the Ensemble would have planned a series of performances, rather than a small concert.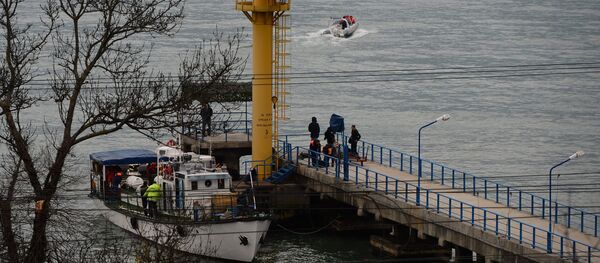 25 December 2016, 15:02 GMT
But since the 57-year-old singer recently became a father for the third time and his wife needed help, he took leave and didn't go to Syria with the rest of the team.
A Russian Defense Ministry Tu-154 plane heading from Moscow to Syria with a stop in Adler crashed on Sunday morning near the Russian Black Sea resort city of Sochi.
Sixty-four of the 92 passengers were members of the famous army choir of the Russian armed forces, the Alexandrov Ensemble, who were travelling from Moscow to Hmeymim airbase in Syria to take part in a New Year's concert. Among 92 people on board was also Dr. Elizaveta Glinka, or Dr. Lisa, a well-known Russia charity activist.
Never miss a story again — sign up to our Telegram channel and we'll keep you up to speed!