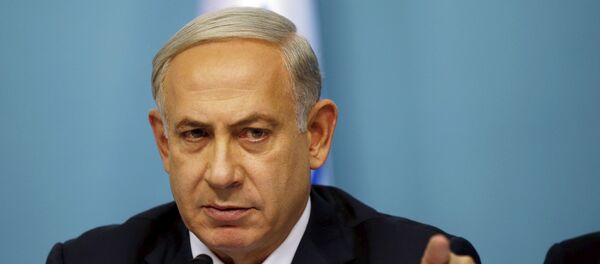 24 December 2016, 23:22 GMT
TEL AVIV (Sputnik) — She added that the meetings would be held separately with the respective deputies of the director general of the Israeli Foreign Ministry.
"Israeli Prime Minister and Foreign Minister Benjamin Netanyahu ordered the Foreign Ministry to summon the ambassadors of the UNSC member states that voted on a resolution against the settlement activities," the spokeswoman said.
On Friday, the UN Security Council passed a resolution in a 14-0 vote, with the only abstention from the United States, condemning Israeli settlements in the West Bank. The resolution states that Israel should immediately and completely cease all settlement activities on "occupied Palestinian territory," including in East Jerusalem.
Over 500,000 Israeli settlers live in East Jerusalem and the West Bank, which Israel captured during the 1967 war. The settlements are considered illegal by the United Nations.
Israeli authorities criticized the resolution and refused to abide by its provisions.