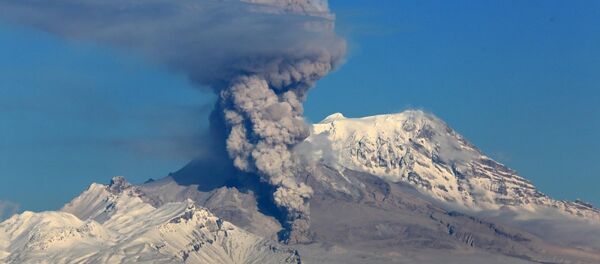 10 December 2016, 02:50 GMT
MOSCOW (Sputnik) — The alert level for the Bogoslof volcano was raised to red, the highest rating, after a detection of an ash-producing eruption on Alaska's Aleutian Islands, Alaska Volcano Observatory (AVO) said in a report.
"An ash-producing eruption started at 14:05 AKST (23:05 UTC) today and is continuing as recorded by seismic data on nearby islands, by lightning, and as seen in recent satellite images," the report read.
It also said that one ash cloud reached around 30,000 feet.
The observatory raised the aviation alert level from a watch to a warning, according to the report.