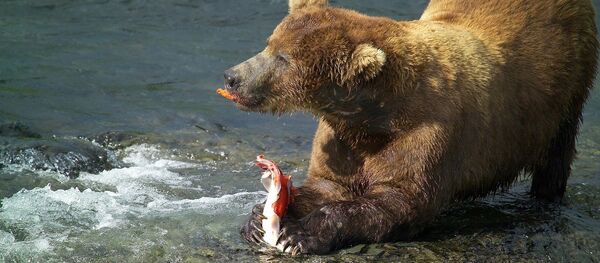 27 December 2016, 11:46 GMT
New Delhi (Sputnik) — Google CEO Sundar Pichai has set his sights on India's 60 million small traders and booming start-up segment in an attempt to reap the benefits of demonetization.
Pichai is expected to announce a "game changer" initiative for the small segment businesses on January 4. It seems to have secured government backing like its toilet app locator.
Pichai is currently in India to explore the opportunities for the company in the wake of Narendra Modi government's demonetization initiative in which 86 percent value of cash in circulation became illegal on November 8.
"Small and medium businesses are the backbone of the Indian economy and are powering the next wave of the country's growth. As Indian small businesses chart their journey, technology is playing a pivotal role in helping them explore new markets, engage different audiences and compete more effectively. At Google, we are excited about partnering with small businesses to help them unlock exponential growth through the power of digital," reads an invite sent by Google for the January 4 event which will also be attended by India's Minister for Information and Technology.
Google has also been collaborating with Data Security Council of India to run a special information security awareness program for small and medium-sized enterprises and a project called Consumer Voice to train community organizations across 27 states, who in turn conduct online safety trainings for members of the society.
Revenue collection for Google India has witnessed a sharp jump in past two years and explains the reason for the continuing focus on the country. Its annual turnover crossed $887 million in 2015-16.
Never miss a story again — sign up to our Telegram channel and we'll keep you up to speed!