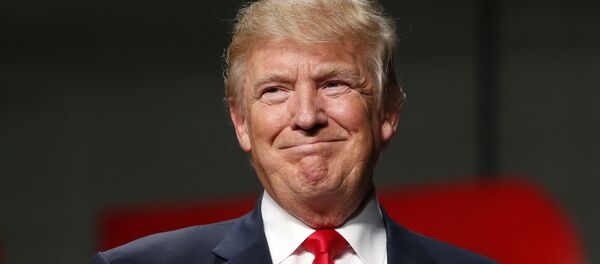 25 December 2016, 14:46 GMT
MOSCOW (Sputnik)
–
The analysis of information, obtained by western European intelligence from Trump's transition team and cited by the Bild newspaper, revealed Monday the White House would go for a "constructive cooperation" with the Kremlin.
Kissinger has reportedly met with Trump several times in the past couple of months and is rumored to be his informal foreign policy adviser.
The veteran diplomat, who served as secretary of state under presidents Richard Nixon and Gerald Ford, has spelled out how to bring the United States and Russia closer together to offset China's military buildup.
Some of the steps include recognizing Russia's dominance in former Soviet republics, such as Ukraine, Belarus, Georgia and Kazakhstan, as well as closing the eyes on Crimea and lifting sanctions from Russia in exchange for its pullout from eastern Ukraine, where it allegedly has troops.
US-Russian relations deteriorated under President Barack Obama. During his election campaign, Trump repeatedly pledged to undo Obama's legacy and mend ties with Moscow. He is to be sworn in as president on January 20.
Never miss a story again — sign up to our Telegram channel and we'll keep you up to speed!