On Friday evening, Obama quietly signed the 2017 National Defense Authorization Act (NDAA) into law. The military budget includes a controversial provision added by Republican Senator Rob Portman of Ohio, called the "Countering Disinformation and Propaganda Act." The act establishes an anti-propaganda center, which many have noted frighteningly resembles George Orwell's "Ministry of Truth," from his seminal novel 1984.
The "Global Engagement Center" established under the new NDAA will work under the State Department and coordinate efforts to "recognize, understand, expose, and counter foreign state and non-state propaganda and disinformation efforts aimed at undermining United States national security interests." The head of the new center will be chosen by the President, indicating that Donald Trump will likely make the selection after he takes office.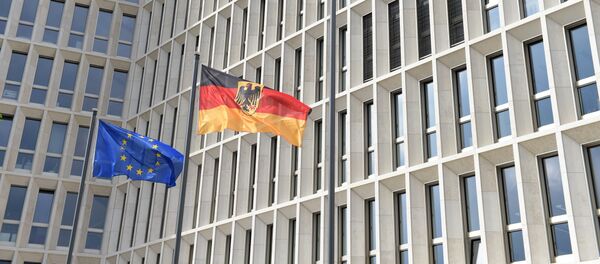 23 December 2016, 19:33 GMT
The law also grants non-government agencies the right to help "collect and store examples in print, online, and social media, disinformation, misinformation, and propaganda" directed at the US and its allies, as well as "counter efforts by foreign entities to use disinformation, misinformation, and propaganda to influence the policies and social and political stability" of the US and allied nations, Common Dreams reports.
The law comes amid politicians and mainstream media outlets claiming that "fake news" and "Russian interference" are responsible for the historic election loss of Hillary Clinton. Critics of the bill warn that this is part of an active effort underway to derails press freedom for outlets critical of US policy.
"Could it be that the news media is still trying to distract us from their own poor performance? After all, if inaccuracy makes a thing 'fake,' then all the pundits' and pollsters' pre-election day predictions were pretty bad offenders," Jordan Shapiro noted in an article for Forbes titled, "The Fake News Scare Is, Itself, Fake News."
The German government is developing a similar agency, ahead of parliamentary elections next year. The effort will be led by the Federal Press Office, run by a spokesman for Chancellor Angela Merkel.