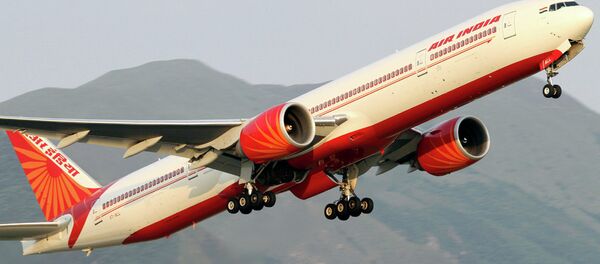 21 December 2016, 15:27 GMT
New Delhi (Sputnik)
–
The Indian Air Force has once again sought more medium weight combat aircraft in its fleet strength but is happy with the support from home-grown Tejas and Sukhoi 30MKI to the forces in light and heavy combat category respectively.
"Rafale is tremendously capable in its entire role. It is a multi-role aircraft and can be used very effectively. It can prove its worth in any situation. But we have just ordered 36 aircraft and we require more aircraft in this middle weight category to give the entire spectrum of capability," said the outgoing IAF Chief Arup Raha during a farewell interaction here.
Raha indicated the need for 200-250 medium weight combat aircraft in next five to 10 years but would like them to be manufactured in India. He said the file for selecting another aircraft for the IAF is presently under examination by the Ministry of Defense.
Chairman COSC & CAS ACM Arup Raha with CAS designate Air Marshal BS Dhanoa after concluding of the Press Conference at New Delhi, today 2/2 pic.twitter.com/lJszVkVWUX

— Indian Air Force (@IAF_MCC) 28 декабря 2016 г.
Adding that India has enough Russian-origin Sukhoi-30 MKI heavyweight combat aircraft, Raha said, "We are still inducting Sukhoi-30s; it will last us for another 40 years. The Light Combat Aircraft (Tejas) will fill some void in the lightweight category."
On September 23, India had signed an $ 8.85 billion deal with France to purchase 36 Rafale combat aircraft after 18 months of negotiations. The deliveries will commence in September 2019 and will be completed in April 2022. The manufacturer Dassault Aviation has promised  50 years' product support. Earlier in year 2015, India had cancelled a 126 combat aircraft tender in which the Dassault had emerged the winner. Under the new contract, Dassault will make India-specific changes to the aircraft and mount missiles as per the IAF's requirements: beyond visual range (BVR) air-to-air Meteor, short and medium range air-to-air MICA and precision guided air-to-ground SCALP missiles.
India is staring at a startling shortage of combat jets to fight two front wars with Pakistan and China. The current strength of the Indian Air Force is 34 squadrons (18-20 aircraft per squadron) which are far below the required strength of 42 squadrons suggested by an Indian Parliamentary panel for two front wars.