During the alleged meeting, US Secretary of State John Kerry and White House National Security Adviser Susan Rice were said to have promised Palestinians that the US would not use its veto power if the language of the resolution was, in their terms, adequately balanced.
Al-Youm Al-Sabaa originally published the five-page report summarizing the meeting between Palestinian representatives and US foreign policy officials. The report's authenticity, however, remains unverified.
On Tuesday, Israeli Prime Minister Benjamin Netanyahu's office claimed to have "ironclad information" suggesting President Obama was a key driver of the UN resolution. The US "was behind this ganging up on Israel at the UN," said Ron Dermer, Israeli ambassador to Washington.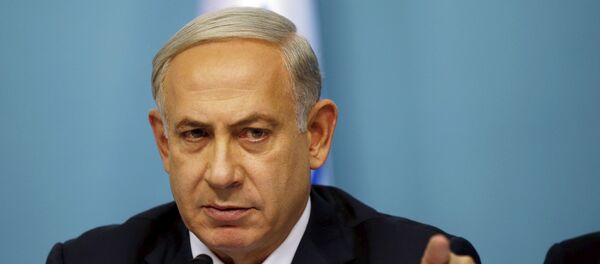 28 December 2016, 19:00 GMT
In a Wednesday speech, Kerry reiterated that "we cannot in good conscience do nothing" when peace is possible in light of the fact that the incoming Trump administration is likely to significantly alter the current US policy regarding the illegal settlements.
"It is up to Israelis and Palestinians to make the difficult decision for peace, but we can help," Kerry said, noting that a two-state solution is the only viable scenario seen to foment an era of peace for Israelis and Palestinians alike.
On Christmas Eve, Trump tweeted that on January 20, when he takes the oath to become President, "as to the UN, things will be different." Israel has been treated with "total disdain and disrespect" Trump added Wednesday morning. "They used to be a great friend to the US but…….not anymore," he said.
​Netanyahu thanked Trump for his "clear-cut support" in a tweet, just one hour later.
​