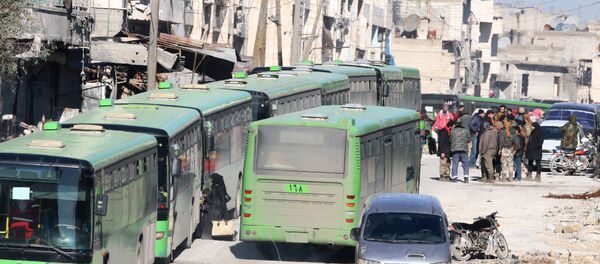 27 December 2016, 17:56 GMT
MOSCOW (Sputnik) — The Russian sappers have demined an area of 966 hectares (2,387 acres) in eastern Aleppo since December 5, clearing nearly 350 kilometers (about 217 miles) of roads of explosive devices, according to a statement by the Russian center for Syrian reconciliation.
"Russian sappers demined a total area of 966 hectares since December 5, 2016. About 350 kilometers of roads and 2,149 buildings … were cleared of explosive devices. About 14,700 explosive devices were defused, including over 6,700 improvised explosive devices," the statement said.
It also added that in the past 24 hours, four schools, nine mosques and one kindergarten were cleared of explosive devices.