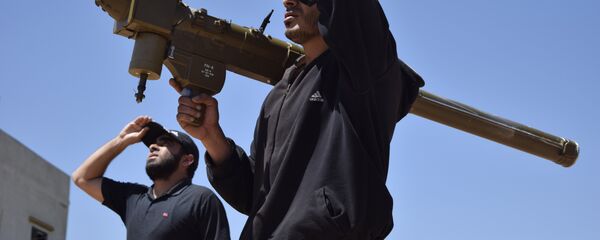 9 December 2016, 20:50 GMT
The SDF militia expressed hope that a decision by the US to ease weapons restrictions will allow them to acquire hand-held anti-aircraft weaponry, or MANPADS. This statement comes despite the fact that Daesh, which is said to be SDF's primary target, has no warplanes. Additionally, neither Syrian nor Russian warplanes have targeted the ranks of the SDF.
"Currently there are no planes targeting us but in the future they might, and on this basis we are asking for them," said SDF spokesman Talal Silo.
Silo declined to specify who might use air power against the SDF. The choice is limited, as only Syria, Russia, and the US-led coalition are using aircraft in Syria.
The SDF claims to be a separate entity from the so-called moderate opposition who fight Syrian forces under command of President Bashar al-Assad. Neither Syria or Russia has bombed SDF, which is an alliance of various armed groups dominated by the Kurdish YPG militia, which itself has avoided conflict with Syrian forces.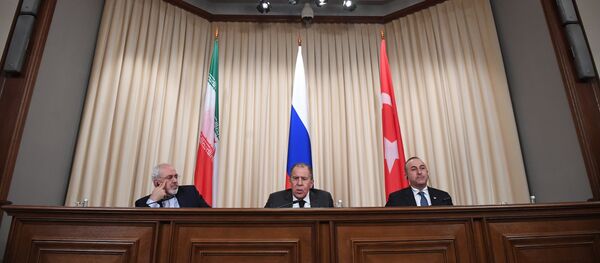 27 December 2016, 16:41 GMT
Another force hostile to YPG and, subsequently, to the SDF, is Turkey, who believes that strengthening Kurdish forces in the region poses a threat to Ankara.
Russian Foreign Ministry spokeswoman Maria Zakharova said on Tuesday that Moscow regards the US policy change as a hostile act and a "direct threat to the Russian air force."
Until recently, the US was reluctant to provide militias with anti-aircraft weaponry, fearing that it could end up in the hands of Daesh and other jihadist groups. The restrictions were lifted December 8 by outgoing US President Barack Obama, who stated that arming militants in Syria with US-made weapons is "essential to national security interests."