WASHINGTON (Sputnik) — Former Secretary of State Henry Kissinger will try to reduce US tensions with Russia as an adviser to President-elect Donald Trump and seek positive cooperation between the two nations, retired US Army Major and historian Todd Pierce told Sputnik.
"Compare Kissinger as an informal advisor and his 'constructive cooperation' with Hilary Clinton's 'informal advisor,' the neo-fascist leaning Robert Kagan and his wife [current Assistant Secretary of State] Victoria Nuland who did her best to provoke war with Russia over Ukraine," he stated on Tuesday.
Pierce recalled that throughout his life and career, Kissinger had consistently championed detente, removing tensions and seeking warm relations between the United States and the Soviet Union.
"There is much to criticize Kissinger for in his long career, but trying to ratchet down neoconservative manufactured tensions with Russia is not one of them. Constructive cooperation with Russia is exactly what we, and the world, needs today, if we actually act in good faith," Pierce said.
Trump's choice of the 93-year-old Kissinger as his informal adviser on Russia was vastly preferable to the new era of intensified confrontation and potential conflict that would have occurred if Democratic candidate Hillary Clinton had won the US presidential election, Pierce maintained.
"The world should let out a collective sigh of relief that Clinton and her militarists are not in charged on the highest priority issue of a US triggered war with Russia, which all of our 'think tanks' have been working for," he said.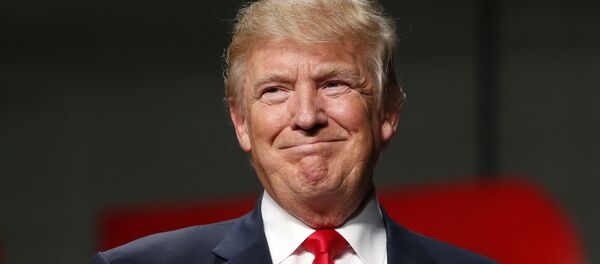 28 December 2016, 01:42 GMT
Pierce characterized Kissinger as being a constructive realist.
"The most important thing for him is international equilibrium, and there's no talk of human rights or democracy," he said.
Pierce argued this approach was vastly preferable to the focus by presidents George W. Bush and Barack Obama as well as by Hillary Clinton on promoting human rights and democracy, but only as an excuse to topple governments and expand US influence and interests.
"The United States uses talk of 'human rights' and 'democracy' only for the purpose of justifying their wars of aggression with a domestic audience which demands to be fed lies about other countries whom we target for attack… even though our victims know better and once in a while, even fight back," he said.
Pierce also noted a report in the Germany newspaper Bild on Monday that its analysis of information, obtained by western European intelligence from Trump's transition team revealed Trump would seek a "constructive cooperation" with Russia.
"Kissinger has reportedly met with Trump several times in the past couple of months," he noted.
In recent years, Kissinger has repeatedly been publicly critical of outgoing President Obama's failure to prevent a continued decline in US-Russian relations.