MOSCOW (Sputnik) – The accident concerns the security of both Russian and American crew members on board the International Space Station (ISS), which is why NASA specialists are cooperating with Roscosmos, a NASA spokesperson told the Russian Izvestia newspaper on Thursday.
General Director of S. P. Korolev Rocket and Space Corporation Energia Vladimir Solntsev explained to Izvestia that the Progress MS-04 accident occurred within a record-short time frame, which is one of the reasons why US specialists are helping Russia investigate it.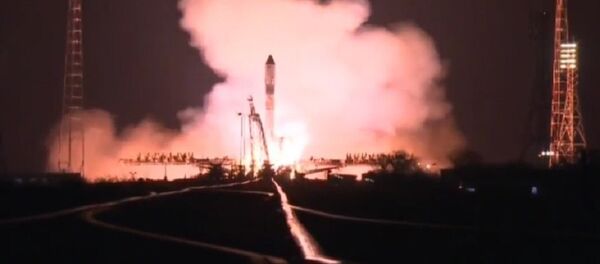 28 December 2016, 22:25 GMT
Earlier this month, Roscosmos confirmed the loss of Progress MS-04 space freighter after a faulty launch from the Baikonur space center in Kazakhstan.
The spacecraft was carrying more than 2.6 metric tons of food, fuel, and supplies for the Expedition 50 crew aboard the International Space Station.
According to the Russian Emergencies Ministry, several Progress MS-04 fragments were found not far from the city of Kyzyl, the capital of Tyva Republic.
A space industry source told RIA Novosti on Wednesday that the launch of Russia's Progress MS-05 space freighter to the ISS, set for February 2, could be postponed if investigators do not establish the definite cause of the Progress MS-04 accident by the end of this month.