The candidacy of the 32-year-old Silva was put forward by local residents as a sign of protest against the city's mayor Jaziel Tororó.
The dissatisfaction of the locals was, in particular, connected with the poor work of municipal medical institutions, delays in salaries payments and a poor sewage system that has created unbearable conditions for the local population.
"The city used to be called the Pearl of the river of Solimoes. Would you call it so now?" local driver Valdemir Santana told Folha de São Paulo newspaper.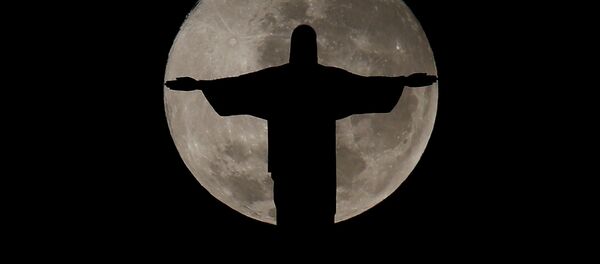 10 December 2016, 18:44 GMT
Santana was one of the initiators suggesting Silva for the deputy post. At first, it was rather a joke, but Silva surprisingly ranked fourth in the local election gaining more than 1,000 votes (with about $47 being spent for the whole election campaign).
Her victory has drastically changed Silva's life. The woman who started working as a prostitute when she was 11 earned about 3 per client. Starting next week, her salary will be about $2,300.
Silva currently lives with her parents and three children aged 6 to 10 years in a hut with wooden walls and a zinc roof. After her election, she promised to distribute free food for prostitutes on the streets and compared herself to Mary Magdalene.
"Mary Magdalene was a prostitute, but the Lord gave her the opportunity to change her life. Why shouldn't I be able to do it as well? I'm just an ordinary woman, too," Silva said.
According to Santana, many voters do not expect that Silva will significantly improve the life in the city. However, some still believe that she might be full of surprises.
Never miss a story again — sign up to our Telegram channel and we'll keep you up to speed!