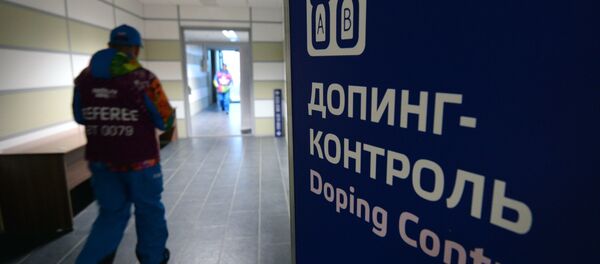 23 December 2016, 13:17 GMT
MOSCOW (Sputnik) — On December 22, six cross country athletes from Russia were provisionally suspended based on the findings of a report on anti-doping rules violations during the Olympic Winter Games 2014 in Sochi. The athletes appealed the suspension prohibiting them to take part in competitions or national team activities.
"After receiving written submissions from the athletes and the response from FIS, the FIS Doping Panel made the unanimous decision today to uphold the provisional suspensions of the Russian Cross Country athletes, Evgeniy Belov, Julia Ivanova, Alexander Legkov, Evgenia Shapovalova, Alexey Petukhov and Maxim Vylegzhanin," the panel said on Friday.
The investigation of the alleged anti-doping violations will be conducted by the IOC (International Olympic Committee) Disciplinary Commission.
As a result of the suspension, the Russian skiers will miss out on Tour de Ski, a multi-stage cross country skiing event that starts on December 31.