Trump also asserted on Twitter that he "always knew" that the Russian president is "very smart." The tweet was then pinned to the top of his Twitter timeline, and retweeted by the US Russian embassy.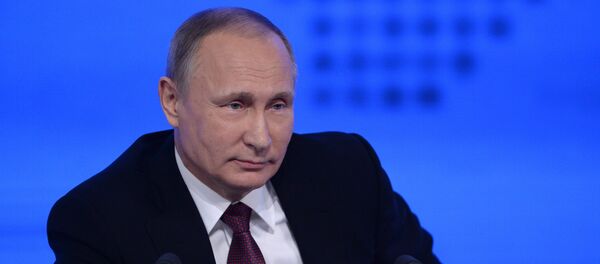 30 December 2016, 19:03 GMT
The lack of conflict between the two leaders has already
shocked many in the US
, as both parties seem eager to work towards a better relationship.
On Thursday, the US sanctioned six Russian individuals, including the head of Russia's Main Intelligence Directorate, as well as five entities. The US is also expelling 35 Russian diplomats, who now have 72 hours to leave the nation.
Kellyanne Conway, a senior advisor to Trump, has previously called retaliation by the Obama administration "a political response" at the behest of "Team Hillary," while the president-elect himself has expressed no interest in a conflict with the Kremlin.
On Friday, the Kremlin responded to US sanctions imposed on Thursday by declaring that they "will not resort to irresponsible 'kitchen diplomacy,'" and reiterated their hopes to work toward a better relationship with the US when President-elect Trump takes office.
"While we reserve the right to take reciprocal measures, we're not going to downgrade ourselves to the level of irresponsible 'kitchen' diplomacy," Putin announced. "In our future steps on the way toward the restoration of Russia-United States relations, we will proceed from the policy pursued by the administration of D. Trump."