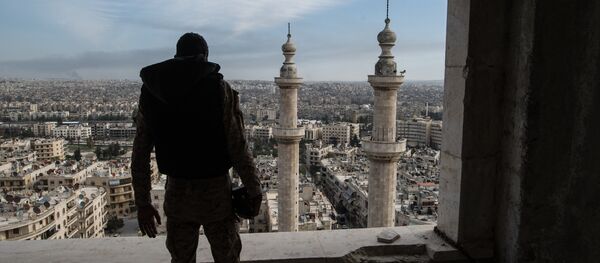 31 December 2016, 13:15 GMT
MOSCOW (Sputnik) – The press service also noted that the presidents congratulated each the upcoming New Year.
"The phone talks of Russian President Vladimir Putin and President of the Islamic Republic of Iran Hassan Rouhani was held today. They stressed the importance of the achieved agreements on ceasefire in Syria and launch of the negotiation process in Astana. They agreed to continue close coordination of efforts aimed at final resolution of the Syrian crisis," the press service said in a statement.
Russian President Vladimir Putin announced Thursday that the Syrian government and armed opposition groups had reached an agreement on a ceasefire on Syrian territory and on readiness to start peace talks. Russia and Turkey serve as guarantors of the deal, which paves the way for negotiations between the warring parties.