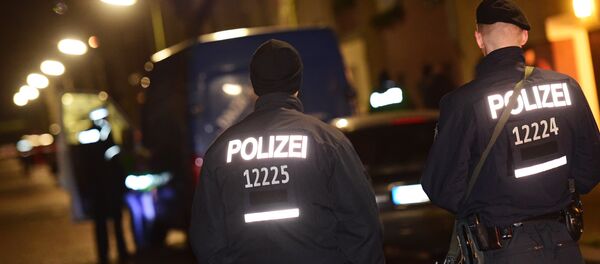 29 October 2016, 15:04 GMT
The initiative called Frauennotruf Münster is currently taking place in Münster, Germany. The idea was initially born in England, and lately adopted for Germany to improve the safety of girls and women in bars and night clubs.
From now on, when a woman is in trouble, she just has to approach a member of the staff and ask: "Is Louise here?" The neutral code phrase is a secret way for a woman to say that she needs help. It gives a signal to managers and employees of a bar or a night club to act in a corresponding way.
"We know that during various celebrations or on their first dates women again and again have to face dangerous situations when they feel uncomfortable or threatened, and just don't know how to get out of this situation. And then 'Louise is here' is supposed to get involved," head of the organization to provide emergency assistance to women, Gerlinde Gröger, told Sputnik Germany.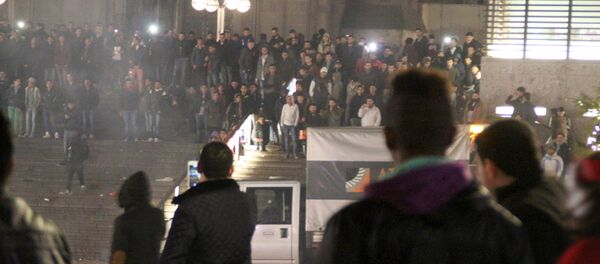 8 January 2016, 07:39 GMT
According to her, the initiative "is aimed at supporting girls and women so that they could quickly and quietly get help from the staff of bars and clubs." The employees and managers have already been given instructions on how to behave and help women in difficult situations.
The problem of women's safety became especially evident in Germany during last year's New Year's celebrations. On 2016 New Year's Eve, hundreds of women in Cologne were robbed, threatened and sexually assaulted by small groups of aggressive men, mostly of Arab and North African origin.
A total of 333 suspects have been identified with 87 being accused of sexual assault. However, the prosecutors said they had to close a lot of cases due to the lack of evidence or failure in funding of suspects.
Never miss a story again — sign up to our Telegram channel and we'll keep you up to speed!