In an appearance on the Fox News' program "Fox and Friends," Bolton blamed the Obama administration for repeatedly yielding to Russia and failing to defend US national interests in the international arena.
"Vladimir Putin defines Russian foreign policy entirely on the basis of Russian national interest. And he has gotten away with a lot in the last eight years," Bolton said, recalling, among other 'malicious activities,' Russia's reunification with Crimea and the country's expanding influence in Europe and the Middle East.
He also mentioned that the US intelligence community believes Russia is responsible for hacking the Democratic National Committee in a bid to influence the US presidential election, even though incoming White House press secretary Sean Spicer said Monday "there is zero evidence" such attacks took place.
According to Bolton, "if these activities are going to stop," then there is a chance for a "reset" in US-Russia relations.  
On Thursday, US President Barack Obama announced the expulsion of 35 Russian diplomats, the closing of two Russian diplomatic compounds in Maryland and New York and new sanctions against six Russian individuals and five entities over Moscow's alleged interference in the US presidential election.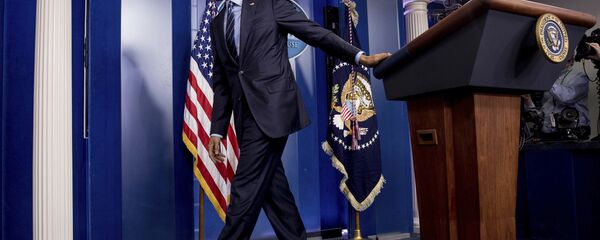 2 January 2017, 18:40 GMT
Bolton, who at one time was reportedly a contender to be President-elect Donald Trump's secretary of state, said that the new sanctions are not enough and admitted he was worried about Putin being "very smart" for delaying any response to the sanctions.
According to the former ambassador, Putin's style of foreign relations is one that respects strengths in both friends and enemies. And while Russia was able to "walk all over the Obama administration for eight years," the same attitude may not work with Trump coming into office.