In the twilight of his presidency, Barack Obama has been busy trying to put a spoke in every wheel of possible Trump policy he could find.
At the start of December, the president issued a memorandum waiving restrictions on the provision of US weapons and equipment to militants in Syria. Observers warned repeatedly that advanced US weapons could easily fall into the hands of jihadist extremists, but to no avail. President-elect Trump, who pledged to conduct a campaign against the terrorists in partnership with Russia, will now have a mess to clean up on US Syria policy before any negotiations on a joint anti-terror campaign can even begin.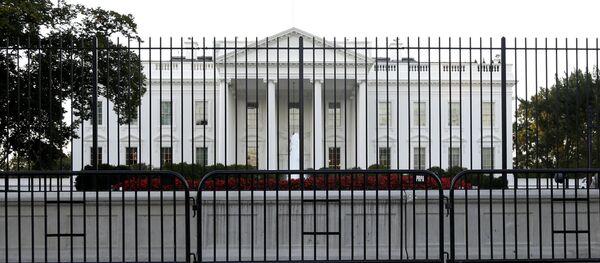 3 January 2017, 15:35 GMT
A few weeks later, President Obama dramatically, if temporarily, backpeddled on decades' worth of US policy in the Middle East,
refusing to veto
a UN resolution condemning the construction of illegal Israeli settlements on Palestinian territory. The US delegation abstained from the Security Council vote on the settlements, with the long-running spat between the president and Israeli Prime Minister Benjamin Netanyahu reaching a bizarre crescendo. 
Obama's move at the UN guaranteed outrage among Republican lawmakers, and from President-elect Trump, who slammed the president for treating the long-time US ally with "such total disdain and disrespect." Observers and pundits who praised Obama for his newfound moral center asked why, after having just committed to providing the country with over $38 billion in military aid, the president managed to work up the courage to criticize Israeli settlements only now, less than a month before the end of his presidency.
Obama's symbolic gesture will be sure to be reversed in short order by the incoming Trump administration, but not before ramping up tensions with the outgoing administration, or fueling Israeli mistrust of the Democratic Party, perhaps for decades into the future.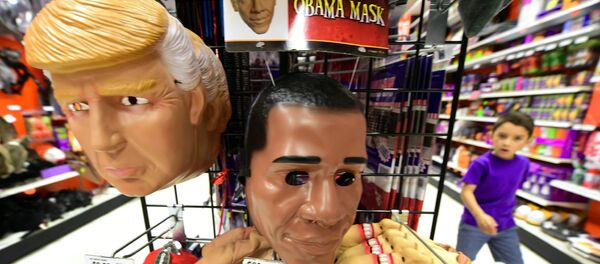 1 January 2017, 17:50 GMT
Finally, in an unexpected holiday 'gift' for Moscow, the Obama administration announced
new sanctions
against Russia over
unsubstantiated claims
of Russian hacking, simultaneously expelling 35 Russian diplomats and their families from the US. Expecting in-kind retaliation from Russia, the White House and State Department were frustrated when President Vladimir Putin announced that an in-kind response would not be forthcoming.
Donald Trump praised the Russian president's restraint, calling the diplomatic sidestep a "great move," and suggesting that the mainstream media have been 'played for fools' by Russia in their dumbfounded reactions to Moscow's lack of reaction to President Obama's initiative.
Ultimately, therefore, in spite of earlier efforts to portray the ongoing transfer of power as a smooth process, Trump admitted in a moment of anger last week that President Obama's "inflammatory statements" and "roadblocks" were beginning to grate on him. Saying that he was doing his best to "disregard" the president's petty behavior, Trump noted that while he had honestly hoped for a smooth transition, in reality it has been anything but.
Doing my best to disregard the many inflammatory President O statements and roadblocks.Thought it was going to be a smooth transition - NOT!

— Donald J. Trump (@realDonaldTrump) 28 декабря 2016 г.
Observers, from politicians and diplomats to political scientists and academics, spoke to Sputnik about what has been described as an unprecedented standoff between the outgoing and incoming US administrations. There is a multitude of reasons for Obama's bizarre and erratic behavior, experts said. This includes everything from attempts to appease anti-Russian hardliners in Congress, to efforts to preempt Trump, box him in and make his life difficult in his first months in office, particularly over the hoped-for normalization of Russian-US ties. In addition, observers noted, allegations of Russian hacking of the US election are obviously meant to challenge the legitimacy of the incoming president, hence the theories that Hillary Clinton and the Democratic Party may be behind the last ditch sanctions. This, they said, would certainly help transfer the blame for Clinton's humiliating loss away from the incompetency of her campaign and toward an external third party.
Ultimately, whether it is the threat of terrorism coming out of Syria thanks to the weapons deliveries, the dangers stemming from increased tensions with Russia, or the last-ditch snub of Israel, it seems as if President Obama intends to do as much damage as possible - to exact petty revenge against the incoming president even before he steps into office, legacy be damned. The only problem, observers say, is that he is clearly doing so at the cost of the America's own national interests.