WASHINGTON (Sputnik) —Earnest said that the tactics and the ultimate goal of the two states were different that could explain the responses of the US to the alleged attacks.
"The response to the Chinese action has been different than the response to the Russia action because their actions that both those countries undertook were different," Earnest stated. "[T]heir tactics were different, their ultimate goal was different and that would explain why our response was different."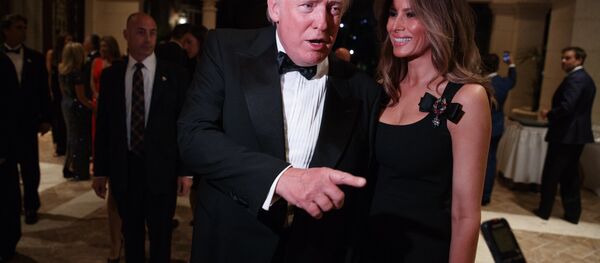 1 January 2017, 19:25 GMT
US intelligence agencies have claimed Russia engaged in the hacking of US political institutions and individuals to help Donald Trump win the presidency.
Obama said last month that the cyberattacks were likely initiated at the highest levels of the Russian government.
Russia has called the hacking allegations absurd ad intended to deflect public opinion from instances of corruption and other pressing domestic concerns.
In April of 2015, the Office of Personnel Management acknowledged that hackers attacked its networks, compromising the personal data of more than 21 million current and former US government employees. Media cited US officials blaming China for the hack, but China has rejected any involvement in in the cyberattacks.