MOSCOW (Sputnik) — Russia is playing by its own rules in Syria, including using tactics that will turn it into wasteland, US Central Intelligence Agency (CIA) Director John Brennan said.
"What the Russians have done in Syria in terms of some of the scorched-earth policy that they have pursued that have led to devastation and thousands upon thousands of innocent deaths," Brennan told the PBS broadcaster on Tuesday.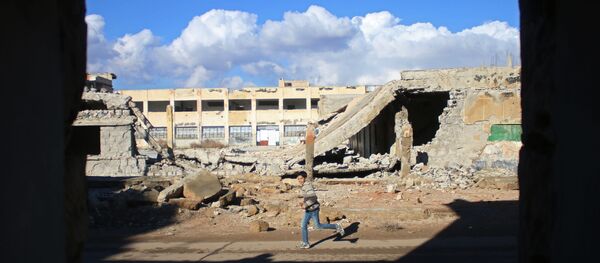 3 January 2017, 15:13 GMT
The CIA chief claimed that was not something the United States would ever do in a military conflict, and accused Russian President Vladimir Putin of being unwilling to "ascribe to the same types of rules that we do, for example, in law of armed conflict."
Russia became militarily involved in Syria in September 2015 when the US-led coalition had already been bombing Islamists in Syria and neighboring Iraq for over a year. The Russian military has initiated several lulls in fighting on the ground. The recent one came into being last Thursday and is expected to be followed by peace talks between the Syrian government and moderate opposition.