The French Interior Ministry said that 945 cars were either "totally destroyed" or "slightly affected" by the vandalism, a 17 percent increase from last year. However, the ministry claimed that these incidents have tapered off because they released the number of cars set on fire instead of the number of cars destroyed by fire.
​The mass burning of cars has been something of year-end custom in France since the 1990s, with people competing to see who can set the most vehicles ablaze. During social unrest in 2005, disaffected French youths set fire to nearly 9,000 vehicles.
France's right-wing Front National party (FN) released a statement criticizing the country's deceptive information saying, "The new interior minister Bruno Le Roux… [Initially] didn't communicate the number of vehicles burned and considers that the number of cars directly set on fire to be 'contained' while even this constitutes a significant rise of 8 percent." according to Newsline.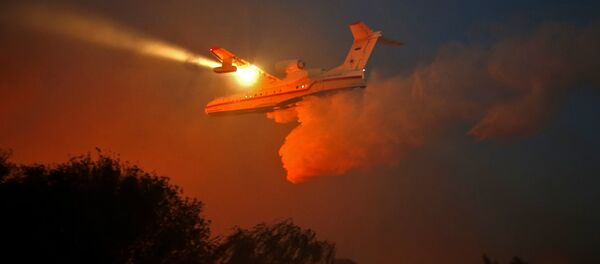 27 November 2016, 18:43 GMT
Le Roux commented, "I regret that once again there were too many instances of security forces being hit with objects, or faced with attacks or insults," according to the Telegraph. He thanked law enforcement present during the new year's celebrations and said the event went off "particularly well."
In Nice, the site of a recent terror attack that killed 86, two police officers were hurt after being struck with "projectiles" despite heightened security.
Pierre-Henry Brandet, a spokesman for the ministry, refuted the accusations saying, "There is no desire to conceal… The number of direct firings is the most relevant indicator because it corresponds to the unlawful act..Not all vehicles were destroyed, some were only slightly affected."
He added, "Whatever the increase, this is not tolerable. But the trends are seen over several years and what is significant is a significant reduction over five years."