According to reports, de Maiziere said he wishes to overturn Germany's long-held convention of keeping security competencies devolved at the Bundeslander (level). This approach dates back to the very formation of Germany in 1871 and has remained in place ever since, save for 12 years of increasing centralization under the Nazis, quickly reversed in the wake of World War Two.
​Under the plans, many powers of state intelligence services would be handed over to the BfV, the federal intelligence service, and in extreme cases — where an agency's purpose was negated post-handover — state services would be eliminated. Moreover, de Maiziere said he intends to build up the Federal Criminal Police Office (BKA) into an organ resembling the US' FBI, and turn the federal police into a "real federal police force."
"In order to make Germany and Europe with it secure against crises, I consider an overhaul necessary. We need consistent rules and better control of those categorized as security threats. Security agencies must be controlled at the federal level," de Maiziere said.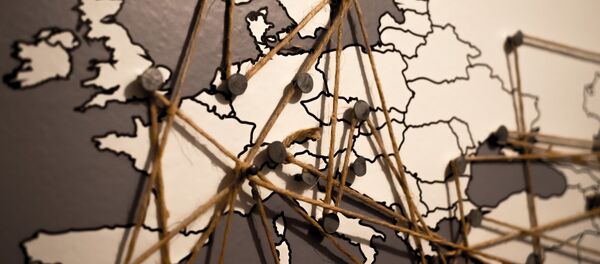 3 January 2017, 11:08 GMT
Several German states immediately rejected his proposals publicly, including regional ministers from de Maiziere's own Christian Democrat party (CDU). 
Peter Beuth, CDU Interior Minister in the state of Hesse, described the plans as "nonsense" and said they would undermine the confidence of citizens in the state and open to question the entire federal security architecture. Andreas Geisel, Social Democrat (SPD) Interior Minister in Berlin's city government, said state security authorities were better equipped to identify local extremist activities earlier and could react "more quickly than a less responsive central authority" as a result. The SPD is the junior member of Merkel's conservative led-coalition.
Other proposals mooted by de Maiziere, such as the construction of 'deportation centers' to ensure any migrant whose application is denied can be removed more effectively, were likewise controversial in some quarters.
"In line with current legislation, it is already possible to build deportation centers, preferably near German airports," he said.
De Maiziere refused to name the areas of Afghanistan that Germany considers safe for deportation, says "there are maps."

— Frank Jordans (@wirereporter) December 15, 2016
​The Interior Minister's controversial proposals follow revelations that Anis Amri, the prime suspect in the December 19 Berlin truck attack, had been investigated by intelligence services in the state of North Rhine-Westphalia on suspicion of planning a terror plot and categorized as a security threat, but a lack of communication between state security services meant he wasn't located and/or placed under surveillance when he left for Berlin.