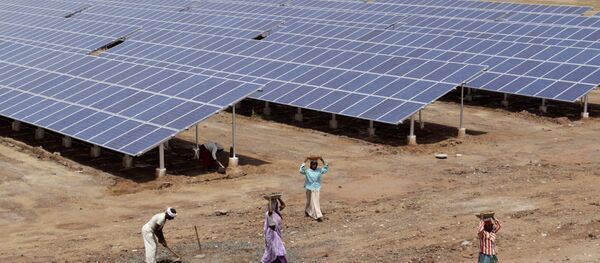 4 January 2017, 00:49 GMT
The Indian government is preparing a report documenting that a Universal Basic Income (UBI) is "feasible" and "basically the way forward," according to professor Guy Standing, a leading advocate for UBI, and the leader of the Basic Income Earth Network movement (BIEN).
Universal Basic Income, originally proposed by Thomas More in his 1516 book Utopia, and later endorsed by Thomas Paine, a founding father of the United States in 1796, is simply that every person in a city, state or country receives a fixed monthly payment, regardless of the person's gender, wealth, occupational status or voting history. The wealthy, the poor, the employed and the unemployed all receive the same sum from the government.
Proponents of the idea point out that people have natural right to receive food and other basic survival commodities, and that right must be guaranteed by the state. Moreover, UBI proponents observe that citizens are routinely forced to do what the market demands of them, instead of doing what they really want, be it art, education or other less-than profitable occupations.
A UBI guarantees that people will not be impoverished, will not go hungry, and will be protected from job loss due to automation and offshoring, and will also cut the need for many forms of social protection, including unemployment benefits.
UBI opponents say that paying people money for nothing will eliminate a person's incentive to work. A 2016 poll in Switzerland, however, indicated that only 2 percent of potential UBI respondents would abandon work if they received a monthly amount. A UBI referendum in the wealthy country lost last year, as just 18% of Swiss voters were found to support the program.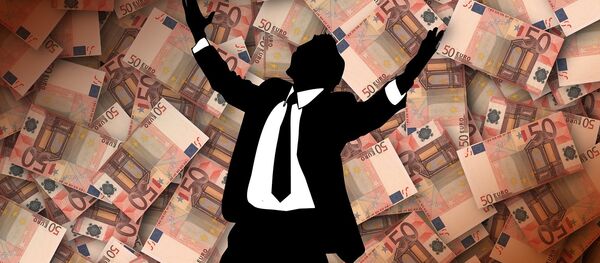 3 January 2017, 12:49 GMT
Another concern routinely brought against UBI is immigration, and the potential for a free ride at the expense of working citizens. Some suggest that UBI payments be arranged not only inside the country of origin, but also in neighboring territories, as a means of countering illegal immigration.
The practice of implementing a Universal Basic Income has been tried in three pilot schemes in India, two in Madhya Pradesh, and a smaller effort in West Delhi, in close cooperation with Standing's BIEN organization. According to Standing's reports, welfare improved dramatically in the villages, "particularly in nutrition among the children, healthcare, sanitation, and school attendance and performance."
But the positive social and psychological effects were even greater, a powerful result that the team did not foresee.
"The most striking thing which we hadn't actually anticipated is that the emancipatory effect was greater than the monetary effect. It enabled people to have a sense of control. They pooled some of the money to pay down their debts; they increased decisions on escaping from debt bondage. The women developed their own capacity to make their own decision about their own lives. The general tenor of all those communities has been remarkably positive," he reported.

9 December 2016, 00:36 GMT
The upcoming report by the Indian government is a direct result of these pilot schemes, and Standing says he is "very excited" about the successes.
Standing recently returned from California, where he consulted on similar program that could be launched later this year.
According to a December 17 New York Times article about a pilot Universal Basic Income program in Finland, the practice might be just the right solution to meet the global demands of increasing populations.
"The search has gained an extraordinary sense of urgency as a wave of reactionary populism sweeps the globe, casting the elite establishment as the main beneficiary of economic forces that have hurt the working masses. Americans' election of Donald J. Trump, who has vowed to radically constrain trade, and the stunning vote in Britain to abandon the European Union, have resounded as emergency sirens for global leaders. They must either update capitalism to share the spoils more equitably, or risk watching angry mobs dismantle the institutions that have underpinned economic policy since the end of World War II," according to the article.