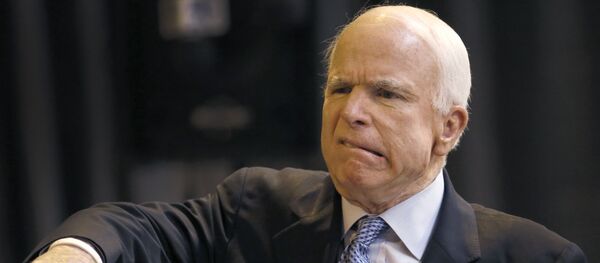 5 January 2017, 19:37 GMT
The intelligence community shared a public version of the "Russian activities and intentions in the 2016 elections." According to the report, which was used to brief both incoming President-elect Donald Trump as well as sitting President Barack Obama, "we assess with high confidence that GRU (Russian military intelligence)" used the "Guccifer 2.0 persona, DCleaks,com, and WikiLeaks" to release "US victim data" acquired in cyber-operations. 
"Insights into Russian efforts — including specific cyber operations — and Russian views of key US players derive from multiple corroborating sources," the report stated.
The report claims that Moscow's influence campaign involved covert intelligence operations, such as cyber activity with overt efforts by Russian government agencies, state-funded media, third-party intermediaries, and paid social media users.
"Russia's goals were to undermine public faith in the US democratic process, denigrate Secretary Clinton, and harm her electability and potential presidency," the report stated. "We have high confidence in these judgments."
The intelligence agencies claim that part of the sinister plot was to point out the differences between the two candidates.
"We also assess Putin and the Russian Government aspired to help President-elect Trump's election chances when possible by discrediting Secretary Clinton and publicly contrasting her unfavorably to him," the report states. "All three agencies agree with this judgment. CIA and FBI have high confidence in this judgment, NSA has moderate confidence."
The report took direct aim at Sputnik News and RT.
"Russia's state-run propaganda machine — comprised of its domestic media apparatus, outlets targeting global audiences such as RT and Sputnik, and a network of quasi-government trolls — contributed to the influence campaign by serving as a platform for Kremlin messaging to Russian and international audiences," the report reads.
Trump's briefing on the report concluded around 2:30pm local time, and he issued a statement shortly after asserting once again that any alleged hacking had no effect on the election outcome.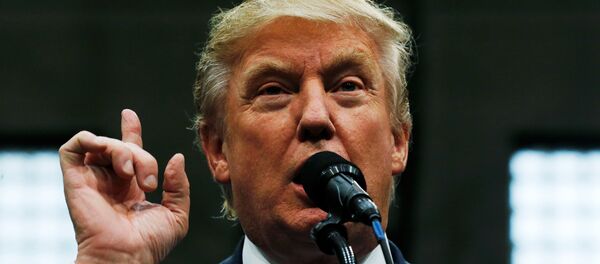 6 January 2017, 19:41 GMT
"While Russia, China, other countries, outside groups and people are consistently trying to break through the cyber infrastructure of our governmental institutions, businesses and organizations including the Democrat National Committee, there was absolutely no effect on the outcome of the election including the fact that there was no tampering whatsoever with voting machines," the statement from the president-elect stated.
The US intelligence community's report on Russian meddling in the 2016 US election reaffirms that Donald Trump won fairly and his victory should not be delegitimized by acts of partisanship, House of Representatives Speaker Paul Ryan said in a press release.
"We must also be clear that there is no evidence that there was any interference in the voting or balloting process. We cannot allow partisans to exploit this report in an attempt to delegitimize the president-elect's victory," Ryan stated on Friday. "Donald Trump won this election fair and square because he heard the voices of Americans who felt forgotten."
Earlier in the day, House Minority Leader Nancy Pelosi and other top lawmakers were also briefed on the findings. Speaking to reporters, the lawmaker had called the presentation "stunning," but noted that the full details would not be disclosed to the public.
"This will be interesting in terms of what the disclosure is, of this report," Pelosi told reporters following the briefing. "But suffice to say, it's stunning in its conclusions, and you'll see some of it."
President Barack Obama had been briefed on Thursday, and details of the findings were promptly leaked to NBC. Trump has since called for House and Senate committee investigations on how the findings made their way into the press before he was even briefed himself.
​The Kremlin has continuously denied involvement in the hacks, and Wikileaks founder Julian Assange has repeatedly stated that the data that they obtained did not come from a state actor.
Claims that Russia interfered in the election have been widely criticized by Trump and his allies as a "political witch hunt" for the Democrats to blame anyone but themselves for Hillary Clinton's election defeat.