The lack of FBI diligence drew the scorn of President-elect Donald Trump. The possibility of inferior intelligence regarding the hacks, such as that provided by for-profit computer security company CrowdStrike, is a source of serious concern considering the magnitude of the evolving scandal.
​An FBI official admitted as much, noting that the agency's reliance on third-party analysis, "caused significant delays and inhibited the FBI from addressing the intrusion further," according to an FBI statement emailed to WIRED. "The FBI repeatedly stressed to DNC officials the necessity of obtaining direct access to servers and data, only to be rebuffed until well after the initial compromise had been mitigated," according to a senior official at the agency.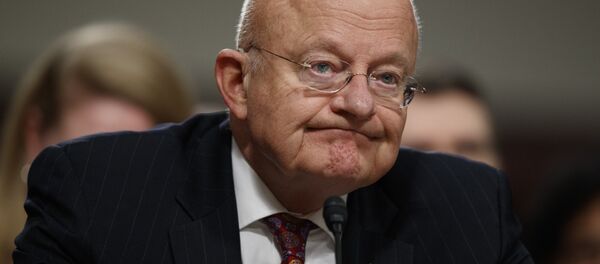 5 January 2017, 19:03 GMT
DNC deputy communications director Eric Walker told BuzzFeed that the DNC cooperated with agencies, including the Justice Department, US Attorney General's office, and the FBI. Nevertheless, the FBI statement directly contradicts Walker's position that the FBI "never requested access to the DNC's computer servers."
Nevertheless, it seems difficult to think that a political party could reject a request by a top US security agency to investigate its servers.
Instead, the FBI relied on intelligence from third-party security firm CrowdStrike as their basis for determining that Russians 'hacked' the DNC servers and the emails of Hillary Clinton's former campaign chairman, John Podesta. Former Democrat Senate Minority Leader Harry Reid (D-NV) said in a candid interview, "one of the failures of the Democratic Party has been the Democratic National Committee, the DNC, has been worthless."
On Friday, Trump is set to receive an intelligence briefing detailing the purported hacking. Trump has remained skeptical of the accusations. In a statement, Trump said hacking had "absolutely no effect on the outcome of the election including the fact that there was no tampering whatsoever with voting machines."
Multiple technical experts have noted that there was no hack, but rather the leak came from within the DNC community, as a whistleblower move, similar to the cases of Edward Snowden and Chelsea Manning. Bill Binney, former NSA whistleblower and cryptanalyst, concluded, in a joint analysis of the scandal with several other US intelligence veterans, that "the emails were leaked by an insider."