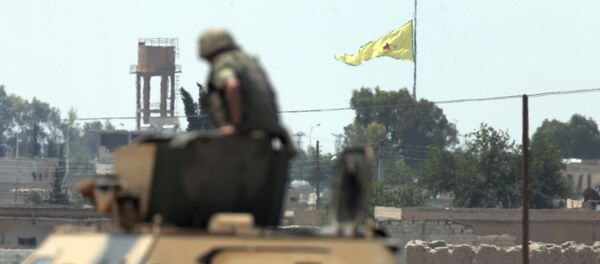 25 February 2016, 14:24 GMT
Azaz is located in northern Syria near the Turkish border. The TV channel reported that a car bomb exploded.
The explosion occurred in the city center located close to the headquarters of the armed opposition group Ahrar al-Sham.
​Some 50 supporters of the group were killed and injured in the blast, sources told Sputnik.
​The news comes amid a nationwide ceasefire in Syria, which was brokered by Russia and Turkey and approved by the United Nations. The ceasefire deal in Syria is in effect since December 30. The truce is expected to be followed by peace talks in the Kazakh capital of Astana later this month.
On December 29, the Russian Defense Ministry said that Ahrar al-Sham was among the opposition groups, that agreed to join the Syrian ceasefire.