6 January 2017, 11:26 GMT
BEIRUT (Sputnik) – Lebanon, which borders Syria, has received over a million of refugees from the war-torn country since the crisis erupted in 2011.
"I think there are those who seek continuation of the refugee crisis to get some financial benefit or improve the conditions of negotiations. But trading human life is unacceptable, it is necessary to save them [the Syrian people], to lead them out of the political game," Raffoul said.
He noted that the Lebanese authorities would soon resume discussions with Damascus on the return of refugees as many Syrian regions were already safe.
© Sputnik
Marching for Refugees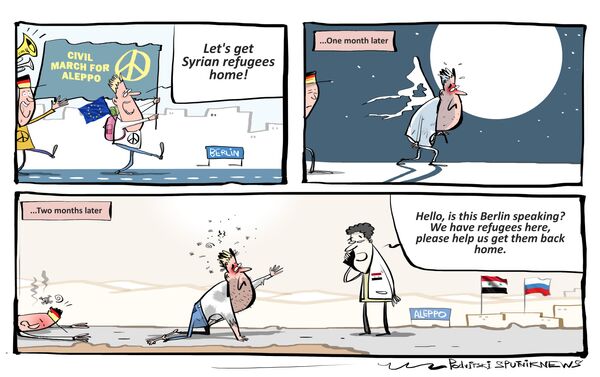 Marching for Refugees