'Turkey hasn't fulfilled all of its conditions, neither has the EU and the refugees have really been stuck in the middle, so there is a blame game now being played both by Turkey and EU," Jenkins said.
When asked if the EU, above all Germany, was ready to succumb to Turkey's terms of accession, Gareth Jenkins said that the EU has always been insincere about accepting Turkey as a member, or even relaxing  visa requirements for Turkish citizens visiting  the Schengen zone.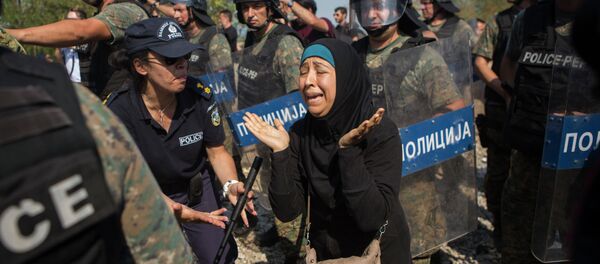 8 December 2016, 16:58 GMT
He also added that with the rise of far-right sentiment in Europe caused by the current migrant crisis, the EU is unlikely to lift these restrictions any time soon, particularly Germany, which has taken in a lot more refugees than anyone else.
Even though the United States uses the airbase in Incirlik, Turkey, Washington provides little, if any, support for Operation Euphrates Shield being carried out by Turkey in Syria. Recently, the Turkish Prime Minister even hinted that Ankara could actually close the Incirlik base.
When asked whether this could be seen as a sign to Washington now that Turkey is rebuilding its ties with Russia, Gareth Jenkins said that there was a great deal of Turkish resentment about the lack of US support for Ankara's military operation in Syria.
He added, however, that he didn't expect any movement on this issue before Donald Trump takes office.
"We will see what this new [US] Administration can do about this," Gareth Jenkins said in conclusion.
On Thursday, Frontex director Fabrice Leggeri blamed Greece for being too slow in returning migrants back to Turkey.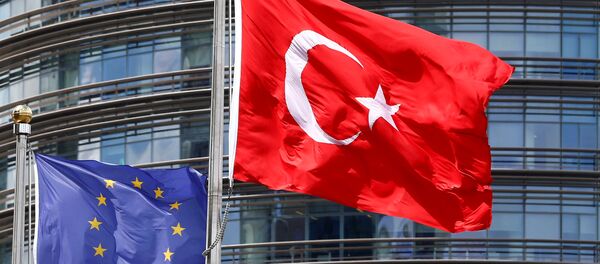 1 January 2017, 12:53 GMT
He added that his expectations of as many as five hundred people to be taken out of the EU and into Turkey on a daily basis under the EU-Turkey deal were not even close to being met.
The migrant deal between the EU and Turkey, reached last March, was aimed at helping to curb the migrant influx to Europe.
Turkey agreed to let the EU send back asylum rejects if it speeds up financial aid, the country's ascension into the Union and lifts visa restrictions.
Have you heard the news? Sign up to our Telegram channel and we'll keep you up to speed!